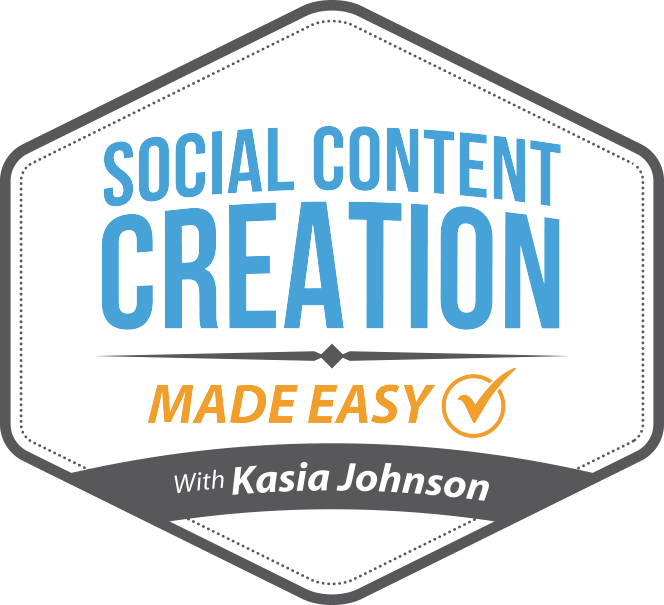 This is the most comprehensive program for creating social content that gets noticed, looks professional and attracts customers to help you grow your business and drive sales.
I can't tell you how many entrepreneurs are frustrated with trying to 'make a dent' or get traction when it comes to social media.
This is why I created The Social Content Creation Made Easy Academy.
This program is designed to show you exactly how to create, organize and post impactful content
quickly and like a pro so you can turn followers into customers!
Whether you're a beginner, business owner or marketing professional looking to boost your skills,
this Social Content Creation Made Easy Academy is for you.

DO ANY OF THESE SOUND LIKE YOU?

You need to leverage social media to grow your business but don't know how to get started.

Or you have an amazing product or service that would sell like hotcakes but can't get the right audience to engage.

Aren't sure when or what to post and feel defeated – or worse yet,you're posting ANYTHING and EVERYTHING and yet see no growth.

You are posting regularly but never getting any traction – no likes, no comments, nothing to show that your social content is driving sales.

Generating content takes too much time and it pulls you away from the real work of doing business.
Most entrepreneurs struggle with social content,
BUT YOU DON'T HAVE TO.
IN THE ACADEMY, I WILL SHARE WITH YOU THE SECRETS TO BECOMING A social media ROCKSTAR all the while GROWING your business in record time!

"There is no other way to get ahead in
social media. These steps are easy and make a huge impact."
Matt J.
"Having this framework has reduced
my time I spend on social X 10."
Shannon F.
BY THE END OF THE PROGRAM, YOU WILL:
MODULE 1: LAYING THE FOUNDATION

Determine your target audiences so you can serve them at the highest level.

Build your social voice so you speak directly to the customers who will spend money with you.

Analyze the social landscape gain clarity around what to post and where to maximize who sees your content.
MODULE 2: GOALS, CONTENT & ORGANIZATION

Align your social media goals so your content is purposeful and gives you real business results.

Identify the most impactful content types to reveal what content works best so you never have to question what to post next.

Organize your content far in advance so you can feel relieved and confident your content is going out consistently.
MODULE 3: BRANDING YOUR BUSINESS

Create irresistible posts that will keep your audience coming back for more.

Build a cohesive brand that will be polished and professional, and will earn the trust of your potential buyers.

Create a branding guide that you can use in all marketing aspects of your business.
MODULE 4: CREATING YOUR POSTS

Determine your style of visual posts so you provide over the top value every time you post.

Discover the easiest ways to design your posts without having to know any designs skills.

Manage all your content seamlessly so you have full confidence in everything that you are posting.
MODULE 5: PREPARING YOUR SOCIAL ACCOUNTS & SCHEDULING

Learn the best practices for social copy & how to position your content so they are begging to buy from you.

Prepare & optimize your social accounts as the expert in your industry.

Develop your calendar & schedule your content so you can grow your business in record time.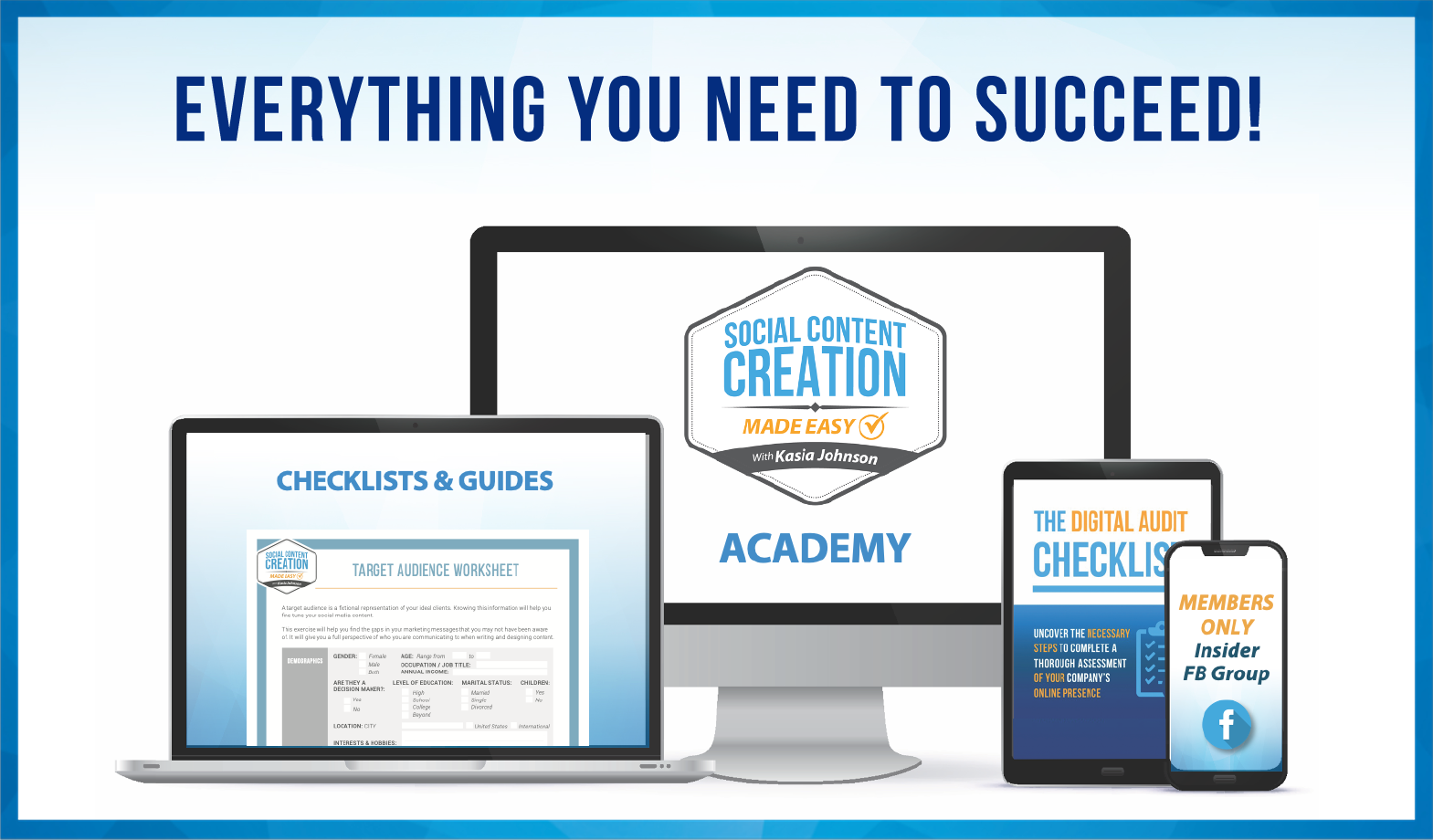 "LOVED IT! Thank you
for bringing us such excellence for SUCH an affordable price!"
Jennifer T
"I loved the course!! It has a lot of great information and is presented in a very informed way. It provided what I needed and I learned a lot. Highly recommended!!"
Roger C.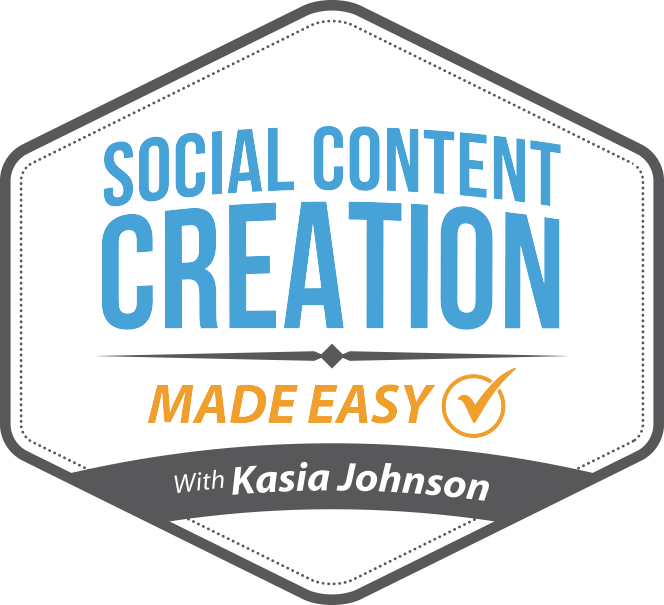 5 TRAINING MODULES
with 3 Lessons Each = That's 15 Lessons!
Valued at $2975
DOWNLOADABLES
PDF Templates, Checklists, Schedules & Guides
BONUS #1:
THE DIGITAL AUDIT CHECKLIST
A thorough assessment
of your company's online presence – Valued at $595
BONUS #2
MEMBERS-ONLY INSIDERS FACEBOOK GROUP
Full access to me and my team – Valued at $395